Happy New Year everyone!
So my New Year's resolution was one that I thought would actually be achievable: Do 1 blog post per day for 365 days. That's one full year of blogging. Let's admit, I've been slacking.
Wondering if I have plans on what these blogs will be? You'll have to follow to find out, but expect EOTD (eye of the day for those that don't know) and maybe I'll try to squeeze in a review or two...
So, we're January 3 - what happened to Jan 1 and 2? Well, I was in Quebec for the New Year and forgot my camera, so I wasn't able to take pictures or post. So, over the next few days I'll be posting additional posts to try to make up /catch up for those two days.
I own lots of makeup. Add up the dollar amount, and it's probably close to $1,000 (if not maybe more?). So what's it look like you ask? Well, here are some pictures of my stash. Missing my lip products and didn't empty my makeup case. That may be for another day...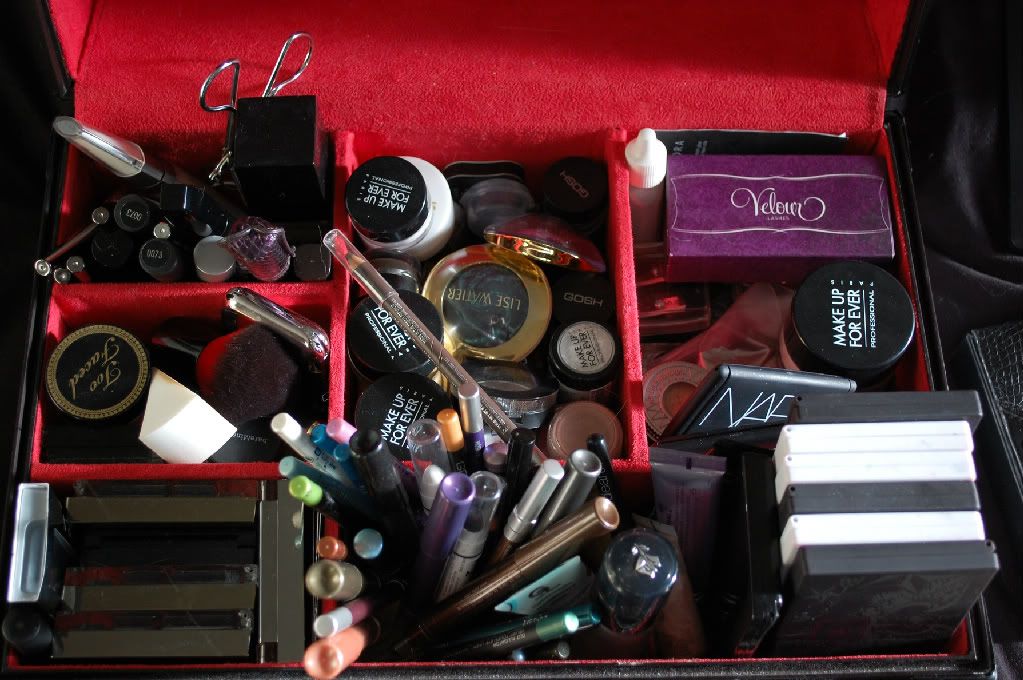 full makeup case

my wonderful brushes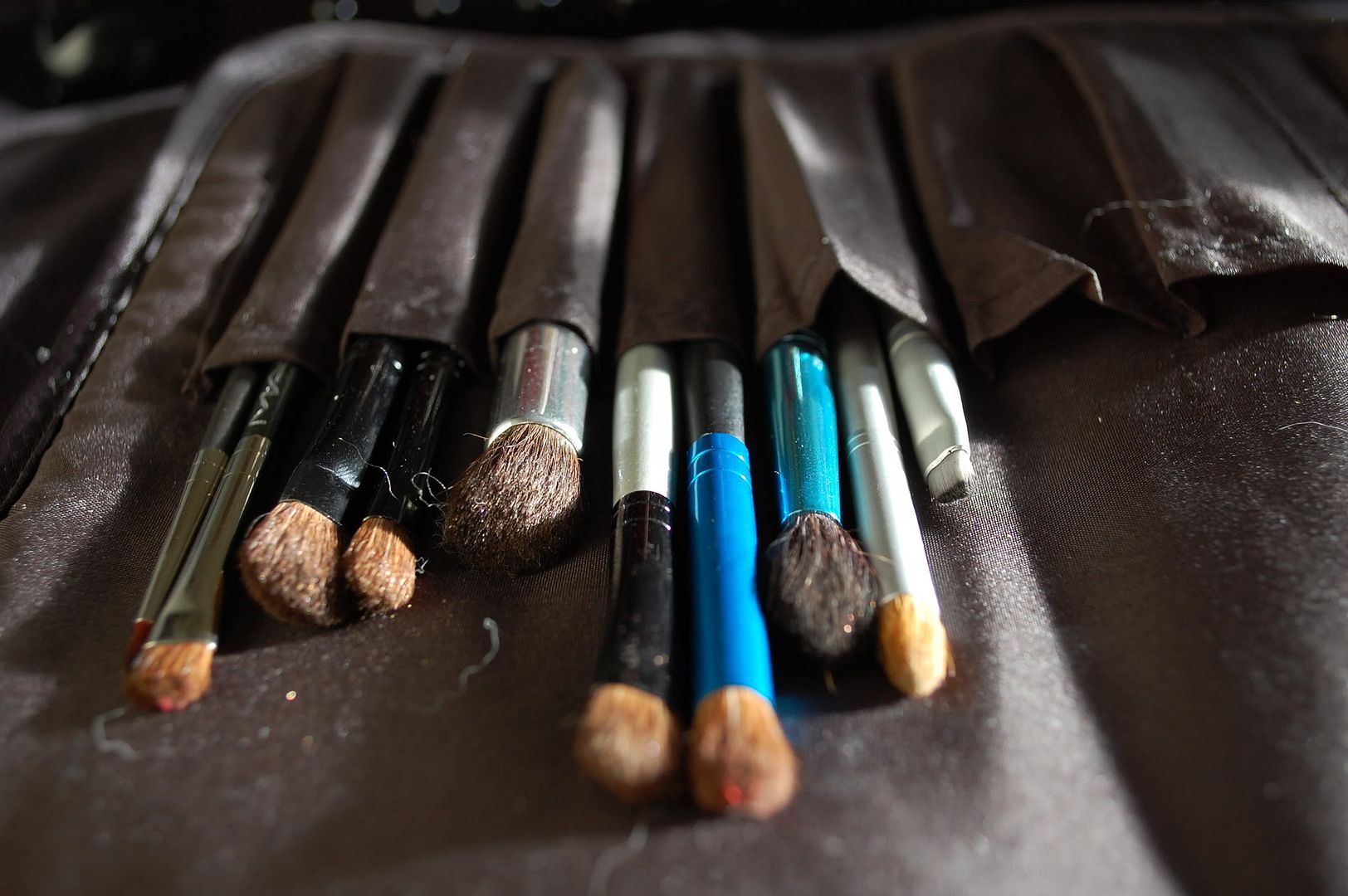 88 colour palette - too big for case
Tarte for True Blood doesn't fit in case
Urban Decay palette - no room in case!
Urban Decay Naked palette - not in case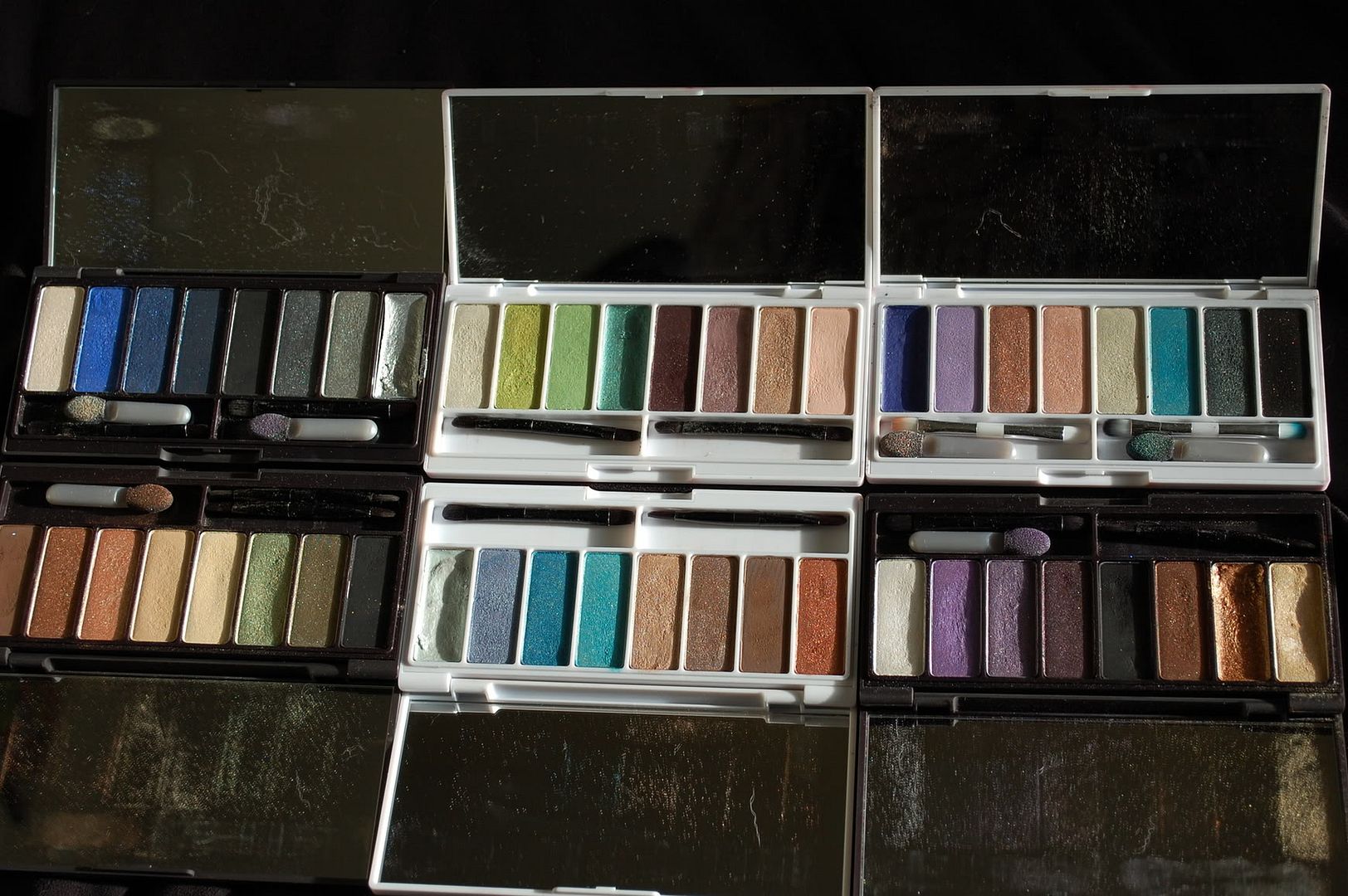 6 Kat Von D paletts - those are in my case :)