It was a fluke that today's look reminds me of a clear night's sky. It started with once again making a colour. I wanted blue. I don't usually do blue. You can't see it in the pictures, but it's a med/dark blue with a nice shimmer to it. I think I enjoyed it.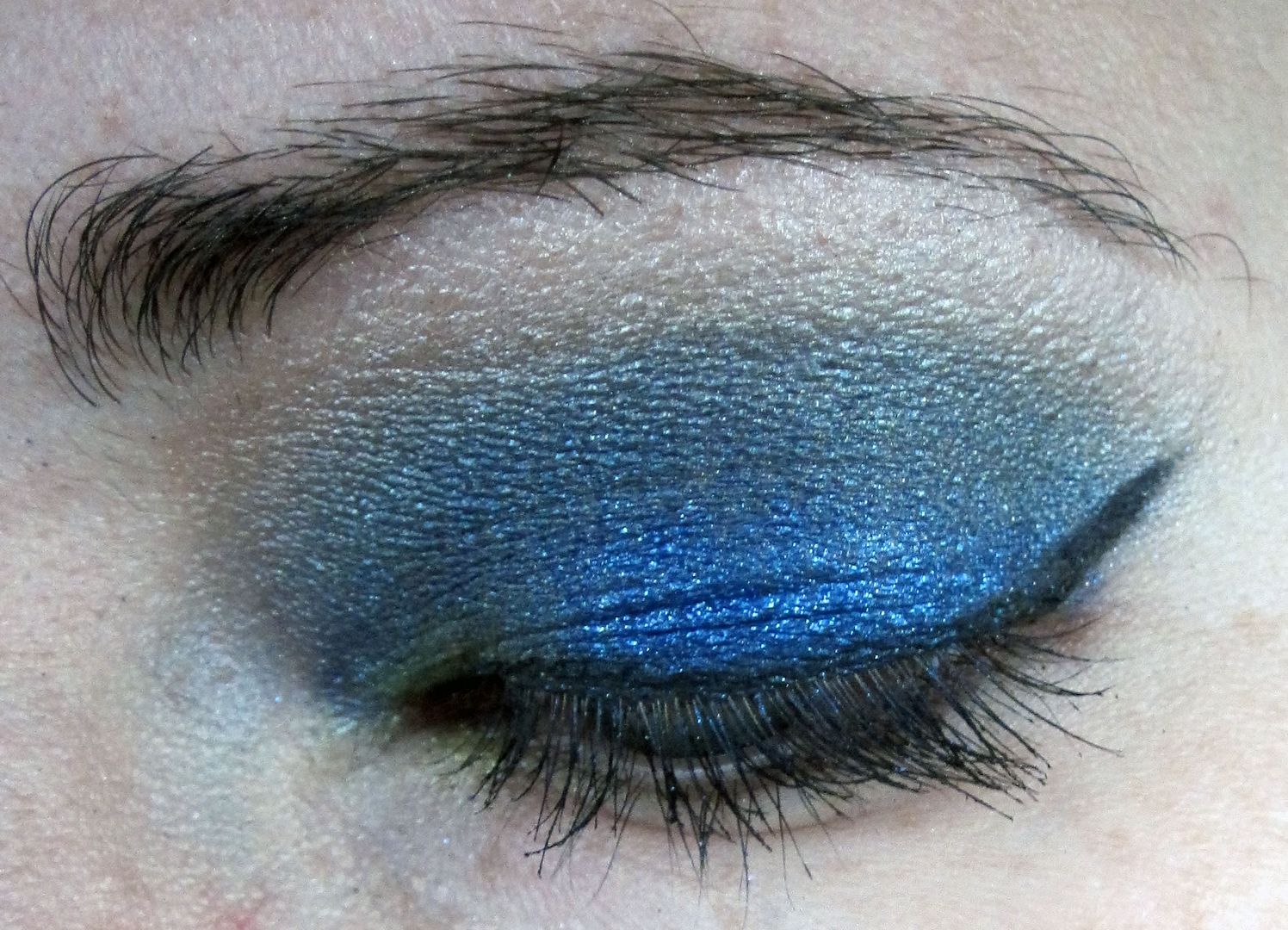 - Too Faced Glitter Glue
- Sweet Dangerous Beautiful - Blue unknown?
- Kat Von D Momento Mori Palette - Hard Luck
- Smashbox Jet Set liner - Midnight black
- Tarte Lights, Camera, lashes
G'night!