Some may have noticed that yesterday's look included false lashes. It's not a regular thing for me, but something I like to have fun with. Even if you have a full set of natural lashes, it's nice to amp it up with a lil' oomph!
These are "Are those real?" by
Velour Lashes
. A Canadian company that has created some wonderful luxurious lashes from real mink fur (don't worry, the method is cruelty free!)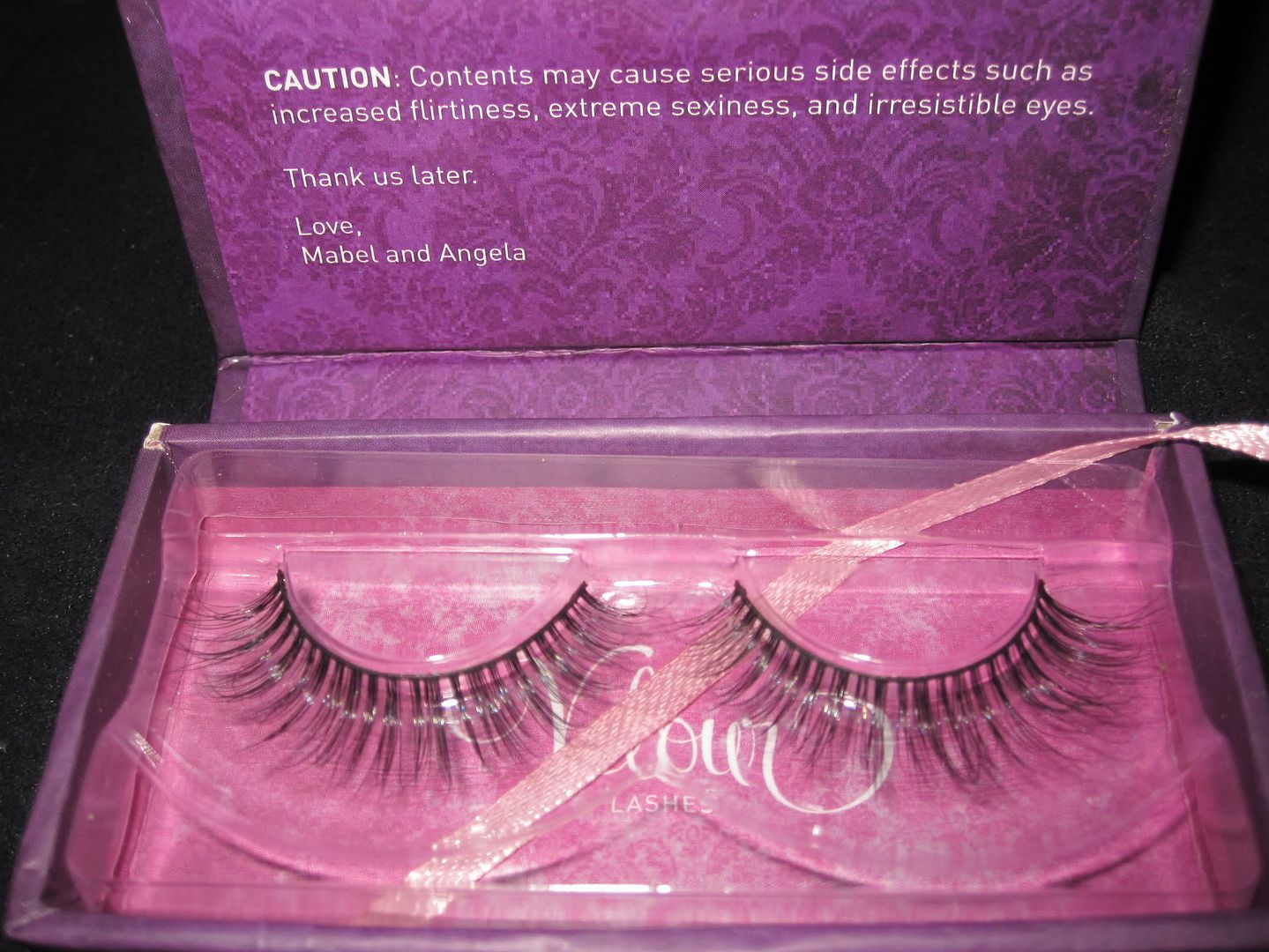 Upper lashes are normally $59.99, however they have their grand opening sale on which makes them $29.99 (did I mention free shipping?) I bought mine at IMATS in Toronto for only $20. Still think I'm crazy for paying that price? With proper care, you can wear them up to 25 times! That's less than $1 each wear! You can't get that out of drug store brands.
However, if you're not used to wearing falsies, I would suggest trying to get the hang of the less expensive ones first. You can try with half lashes first, then progress to a full lash. Quo has a decent selection. I was not a fan of the Quo glue at all though! I highly suggest using Duo.
Here's a few things to remember about falsies:
They're not "one size fits all". Most are made a little longer. Simply bring the lash to your eye, see what's a good length for you is, and trim the excess. (trim at the outer edge & at the band to make sure you don't cut the lashes!)
If you've got little to no lashes, the very thick, dramatic lashes probably wont last long on your eyes. Why? Because they don't have much natural lashes to rest on.

This may be a no-brainer to some, but apply your liner before the lashes. You can touch up afterwards.

Curl your natural lashes first. This will make your natural lashes blend in with the false lashes a bit better. You can also choose to apply mascara at this time if you don't want to get mascara on your falsies (like on the Velour lashes).

After the glue has fully dried, you can gently curl your natural & false lashes a second time to get them to blend even more (be very careful to not pull. Often best with a heated lash curler)
I hope this helps at least one person out there! If you have any tips or tricks, feel free to leave a comment about it!
Good night!