Because of my eye colour, I can make my eyes appear more blue or more green (usually leans more blue). Using green on my eyes usually brings out the blue. I know, looking at colour charts, this doesn't seem right, but hey, it works!
I haven't been using my Kat Von D palettes lately so I decided to use one of them today and this is what I ended up doing.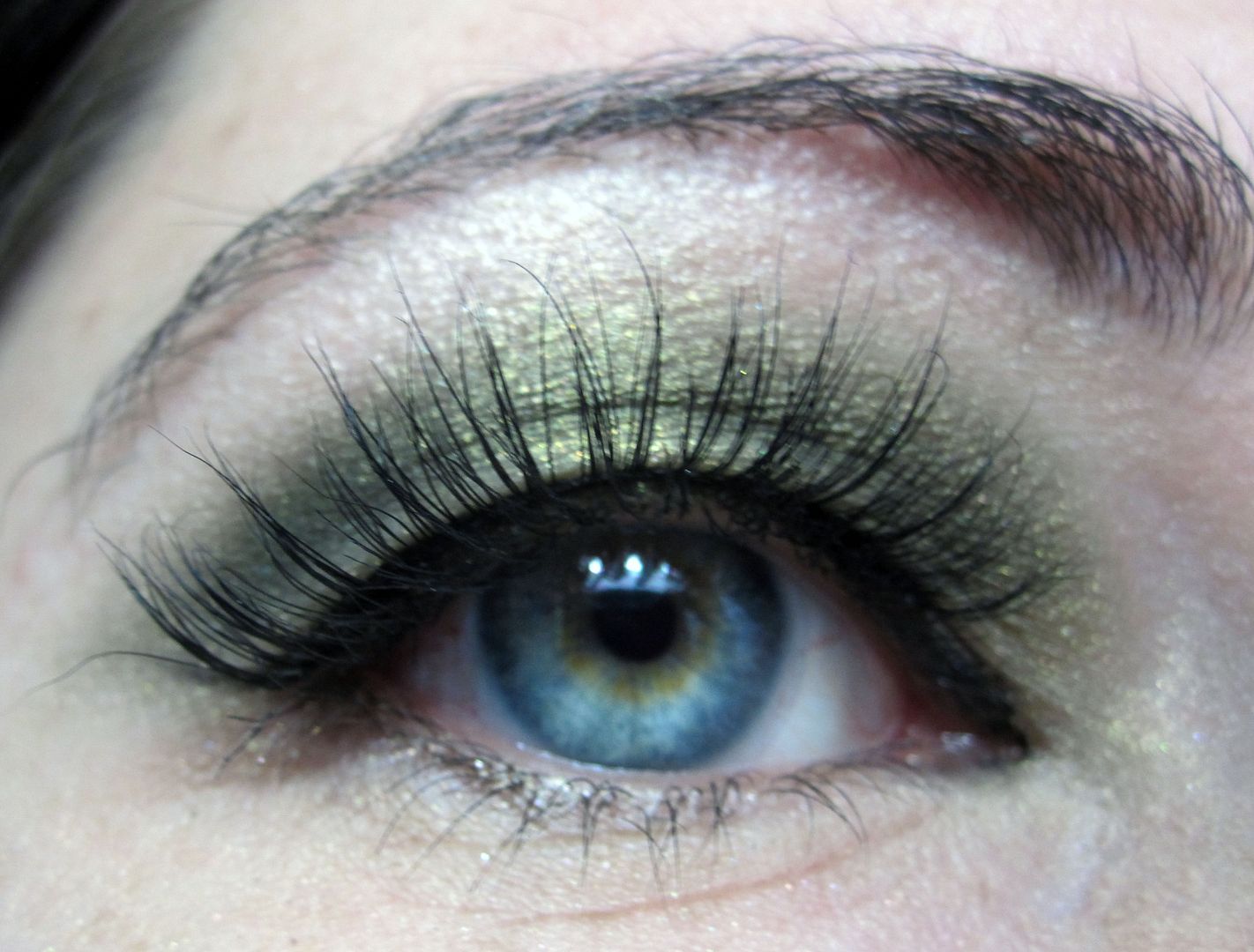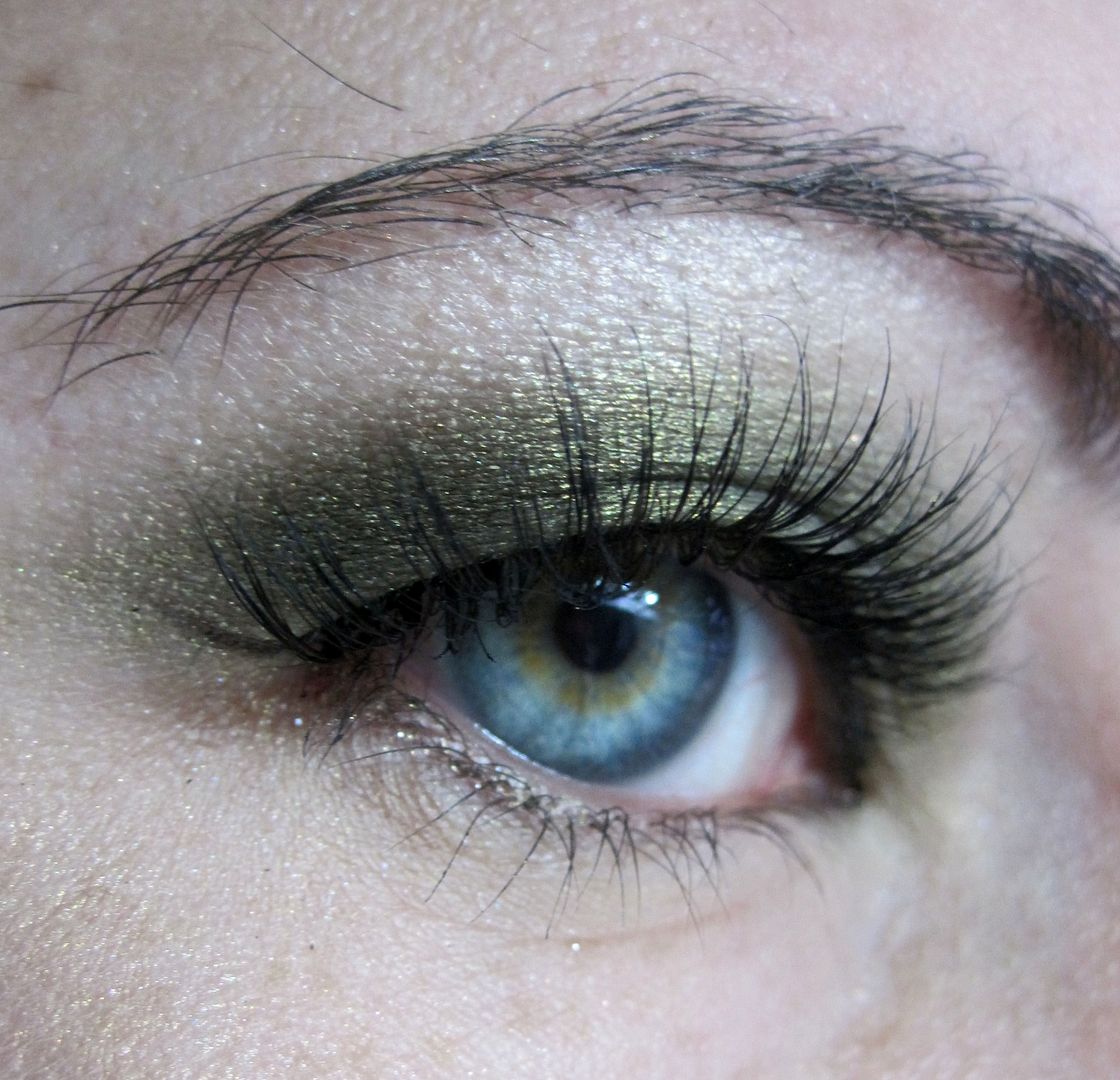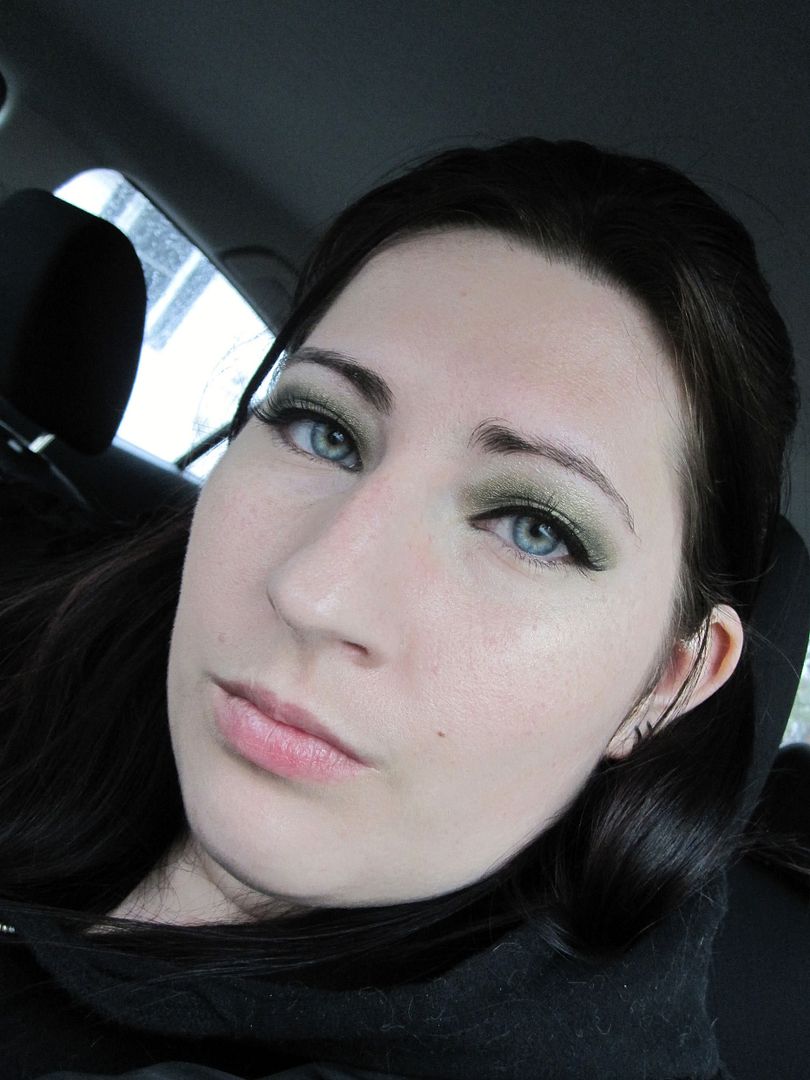 camera washed me out a bit
Eyes:
- UDPP
- Kat Von D palette (ludwig) used: Lucifer, Dimebag, Orbi and Tequilla
- Smashbox Jetset Waterproof liner in Midnight black
- Tarte Lights, Camera, Lashes! Mascara
- Velour Lashes
Don't forget you can follow my blog by clicking "Join this site" on the side where it shows my followers.