Recently, one of my colleagues brought me some eyeshadows that she no longer used. I was more than happy to give them a new home. So when she told me she was going to bring some in for me, I was excited to get 2 or 3 shadows. I wasn't expecting 12!
Here's what I got:
2 shadows by Elf, 2 shadows by Aide (bright series), 5 Lanmei and 3 Leishi (which I think is the same as Lanmei, just glitters)
Naturally I was curious about Aide and Lanmei/Leishi so I did what anyone would have - used to all mighty powers of Google. What I got wasn't a whole lot. Nothing actually for Aide. Lanmei/Leishi I found one blog that swatched them but other than that, I only discovered that you can purchase them form e-bay. Which my colleague told me she bought the Lanmei/Leishi and Aide from e-bay, so it wasn't much of a discovery there.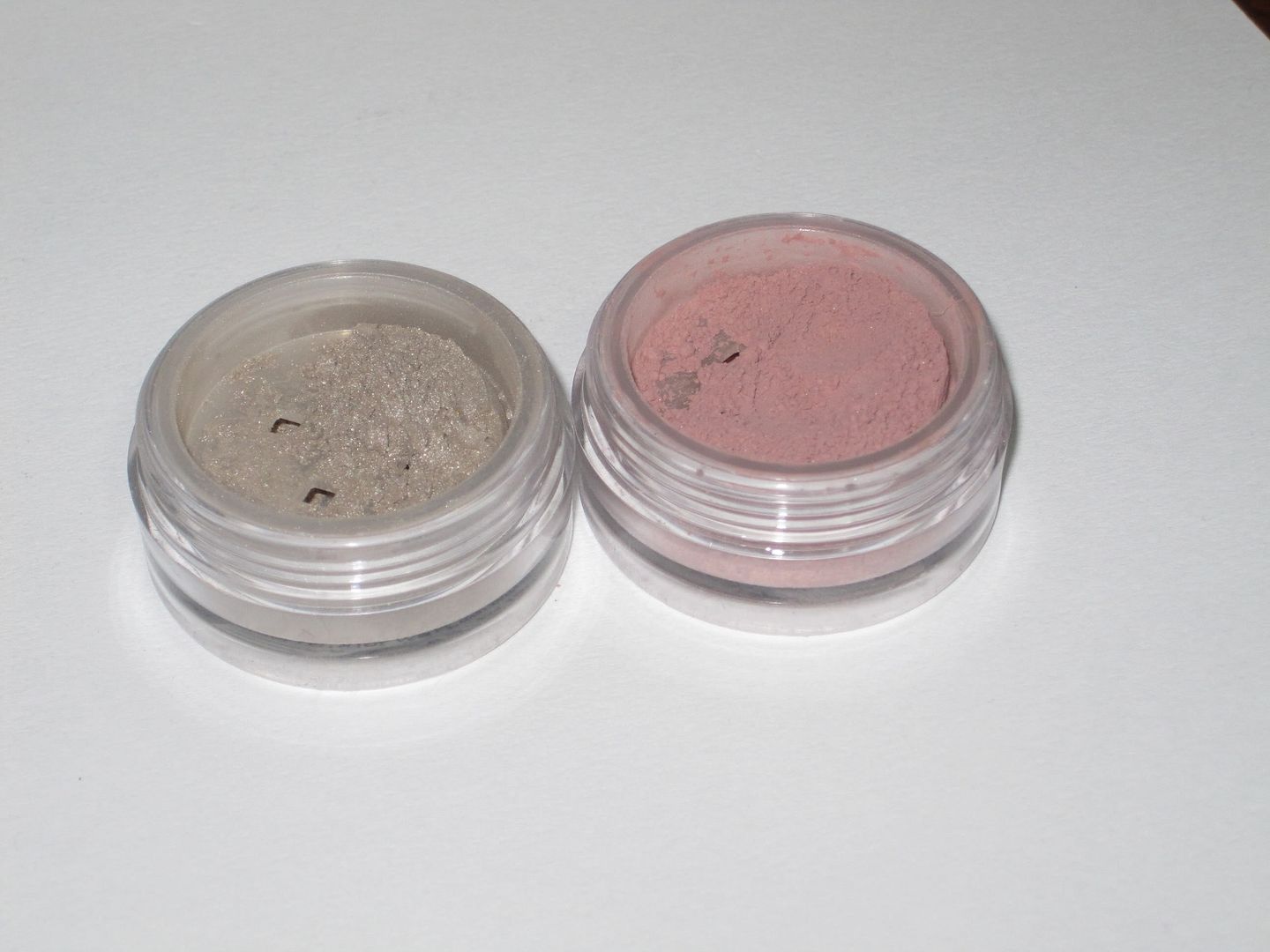 Let's start with the Elf shadows, Mysterious and Temptress.
Both colours are matte and very soft. Mysterious actually has a bit of silver glitter to it. Just enough to say it's there.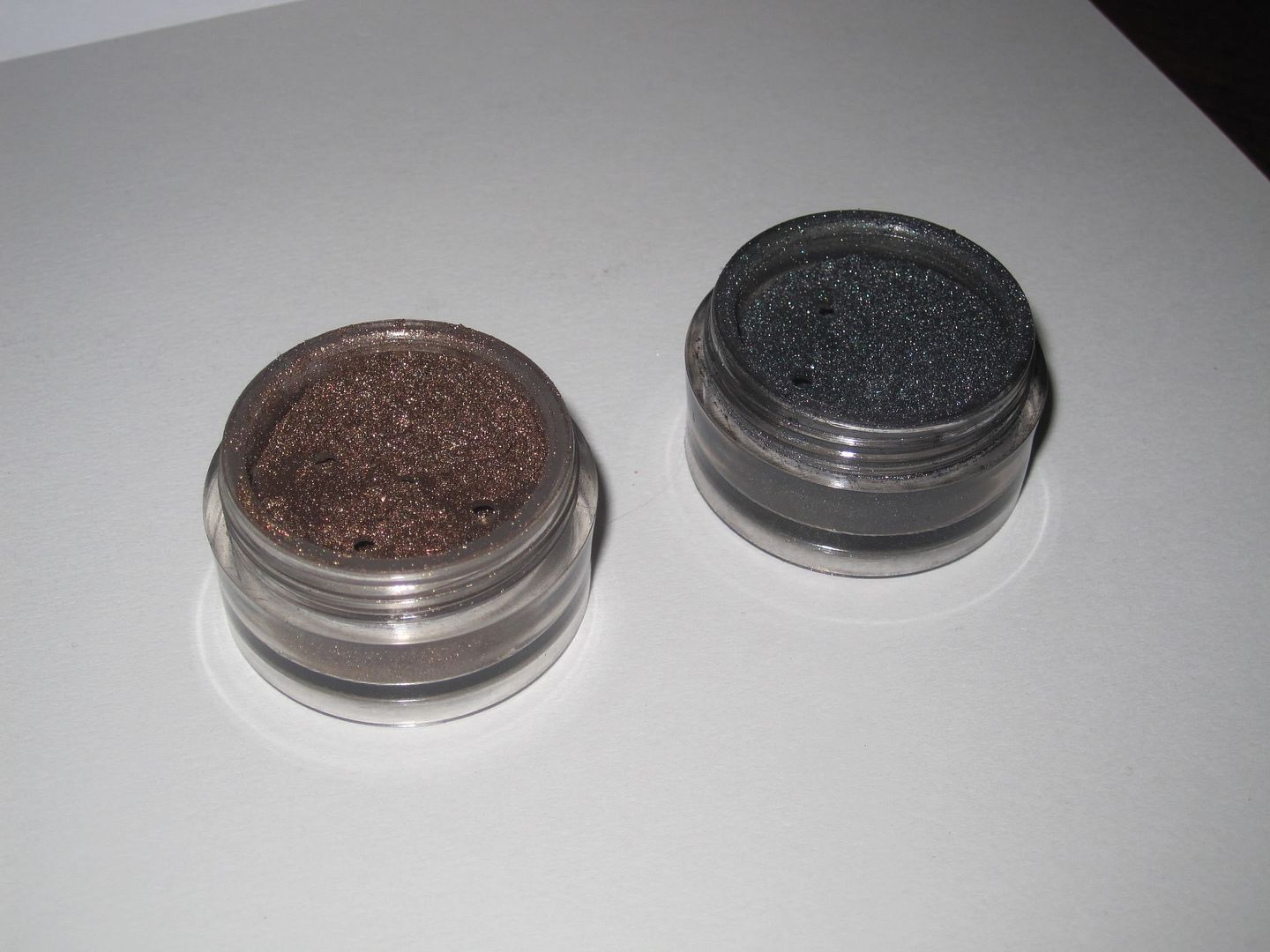 Aide Bright Series didn't have names. I think it's A34 (coppery brown) and 35 (gunmetal black). They're shimmery and seem to apply well. Once again, no information has been found online about these guys. Based on the writing underneath, I'm guessing they're from an Asian company of some sorts.
Here's all 4 they are swatched on bare skin, Urban Decay Potion Primer, NYX Jumbo Eye Pencil in Milk and Black Bean: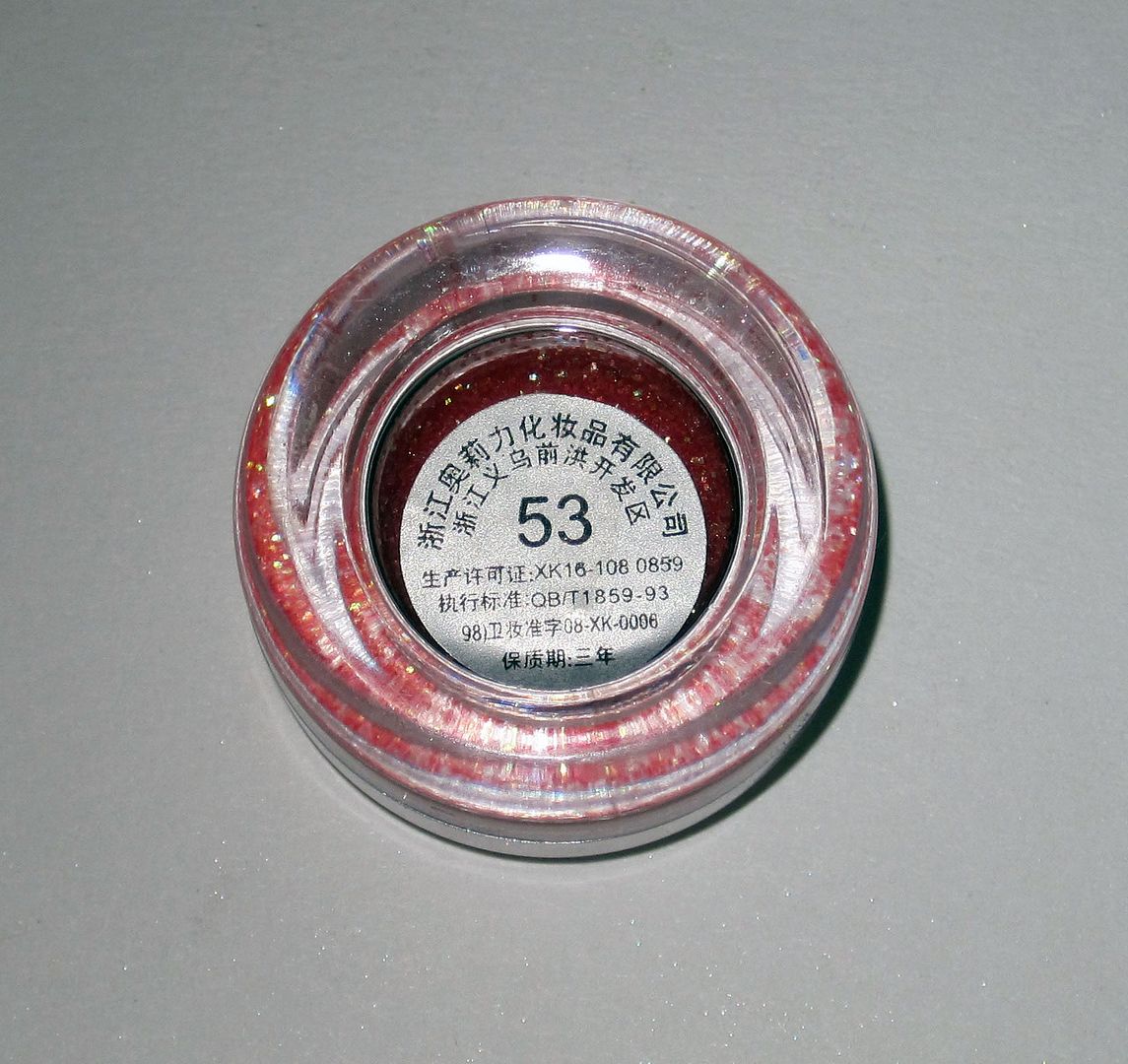 Last up are Leishi and Lanmei. Leishi are the glitters and they are 29 (blue), 53 (red with an almost clear/green sheen) and 67 (yellow with same clear/green sheen). They are big glitters. Looking at a comparison chart online, I'd say it's between 0.015 - 0.04 particle size. I applied them using Lit Cosmetics Clearly Liquid Glitter Base.
Once again, Lanmei doesn't have names, however they are also numbered: 031 (purple), 058 (orangey gold), 016 (green), 044 (blue) and 011 (pink). All but the orangey gold are pastels. They apply easily and you can build them up for colour, but not too much.
While you can't see much of a difference on bare skin vs the primer for Lanmei, I dragged my finger across to show you how the primer adds staying power to them.
I'm looking forward to playing with them all. I'm looking forward to trying Elf as I've read many reviews about their cosmetics. They're neutral matte shades which will be nice for those days where I feel like crap and just need to not look too much like a zombie. Lanmei will be fun to add a bit of highlight. I can see some of them working nicely for the inner corner.
Have you tried any of these brands?