I've been wanting a curling rod/wand for a while now, however had a hard time locating one. I've checked the Sephora store, Shoppers Drugmart and even Walmart. I finally found a few models at a Beauty Supply store.
I purchased the GO by FHI Heat Curling Rod.
- Heats up to 410F (210C)
- 1 inch barrel (25mm)
- Swivel cord for easier use
- Dual voltage ( 110V/240V)
- Comes with heat protectant glove
Price: $69.99 + tx
It's got a decent barrel length, which is great for my long hair.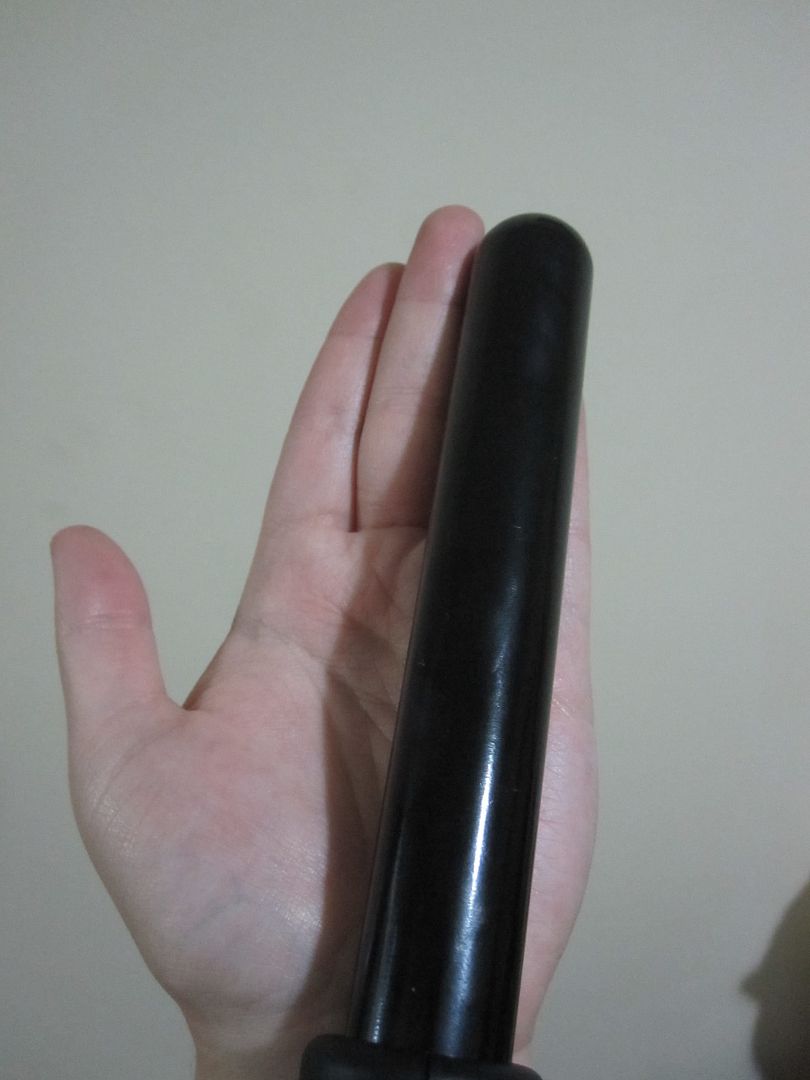 So far, I'm liking it. This is my first attempt with it and it took me about 1 hour. It's weird trying to separate your hair with a gloved hand, but I got used to it.

I dried my hair last night with my blow dryer. Did not use any products, did not try to blow dry it straight either. Just finger combed my hair and let it do it's own thing. I separated my hair into sections (bottom, middle, top) and did them one section at a time. Before I did each section, I did a very light spray of hair spray. I would then take my individual chunks of hair and wrapped it around the barrel, holding it for about 15 seconds. Once a full section was done (bottom) I'd lightly spray it with hair spray and clip it together at the root to try to keep it out of the way of my next section. Repeat until it's all done. Once it was all done, I did one last light coat of hair spray (honestly, only light coats - my hair doesn't feel like hair spray was used!)

I forgot to take a picture right away as I was in a rush to get ready for work (and pick up my friend/colleague!) so here's picture of my hair now (approx 10 hours later)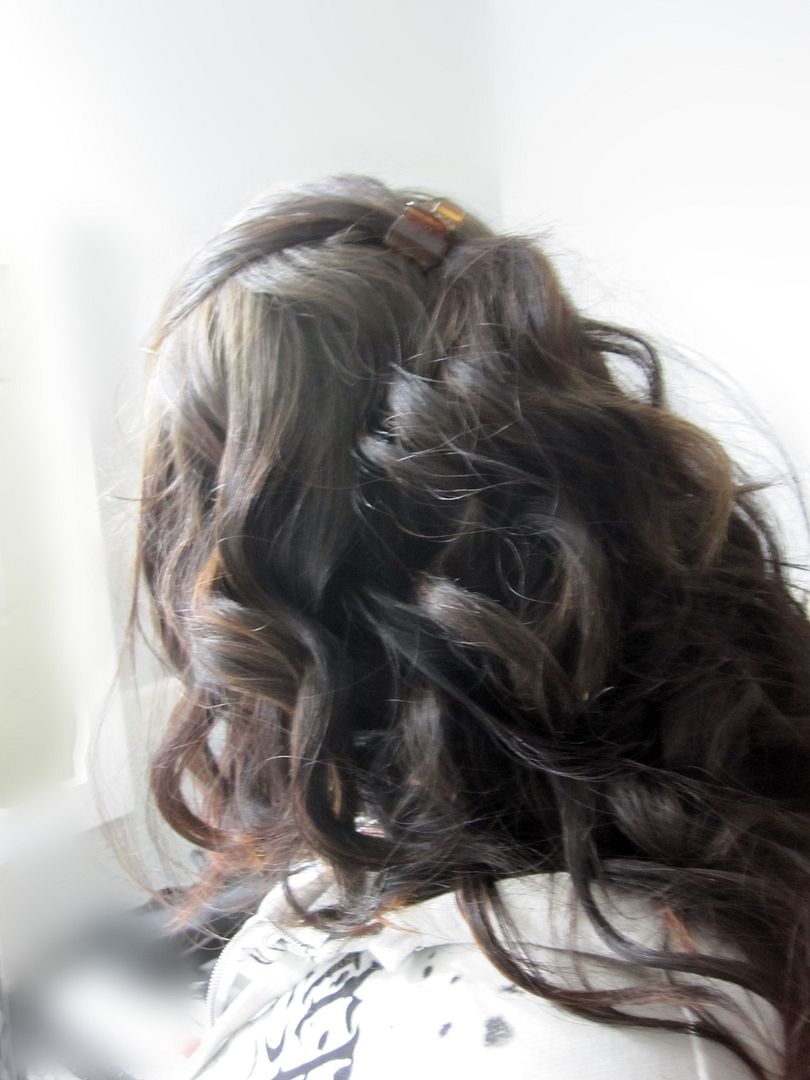 Good night everyone!