It was a gorgeous day today!It's been like this for the past week or so. I have a feeling we're going to get hit bad once winter decides to show it's true colours.
I felt like using yellow & red and with the bright light coming through the window, I ended up thinking of the beautiful morning sunrises. So that was today's inspiration!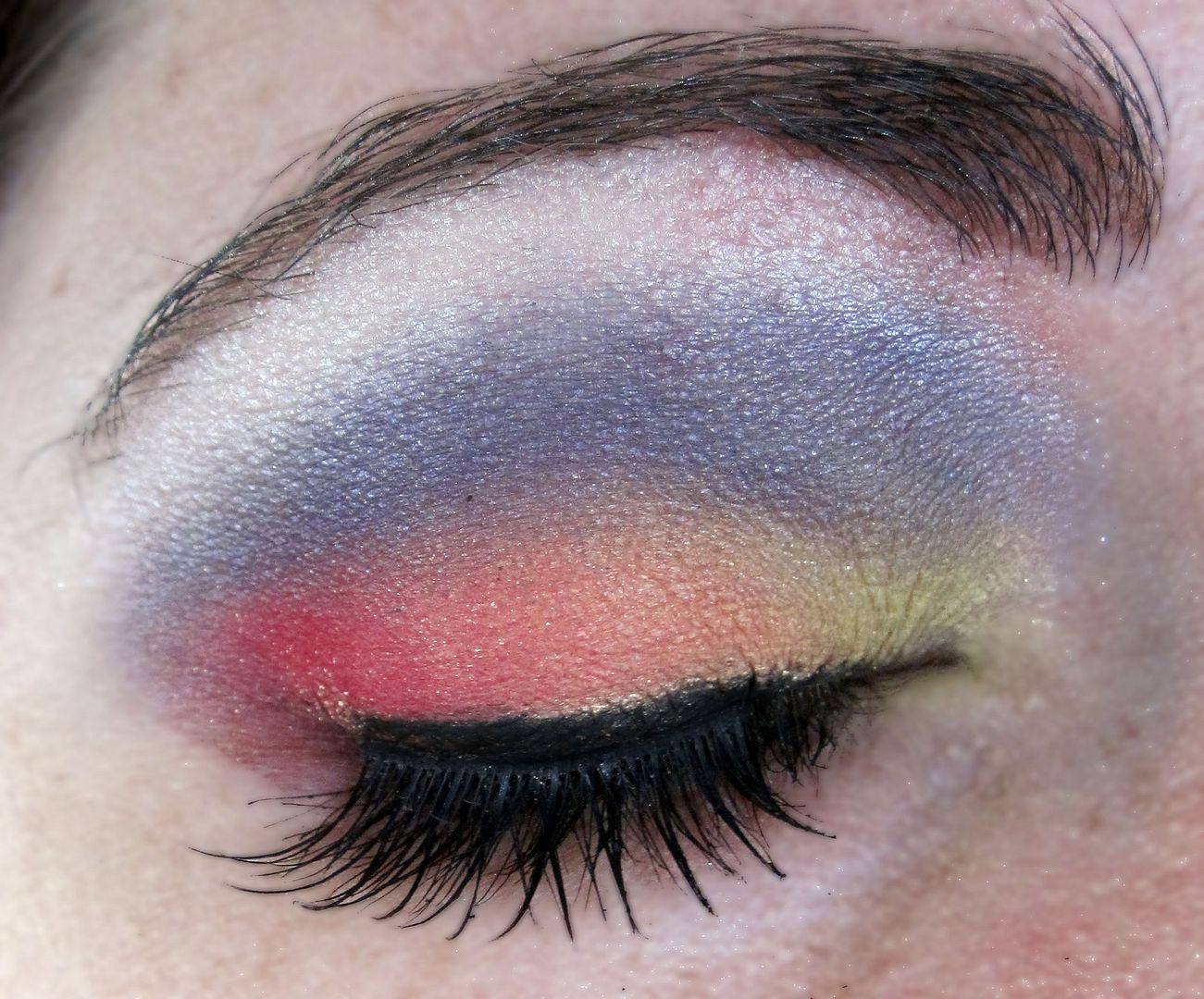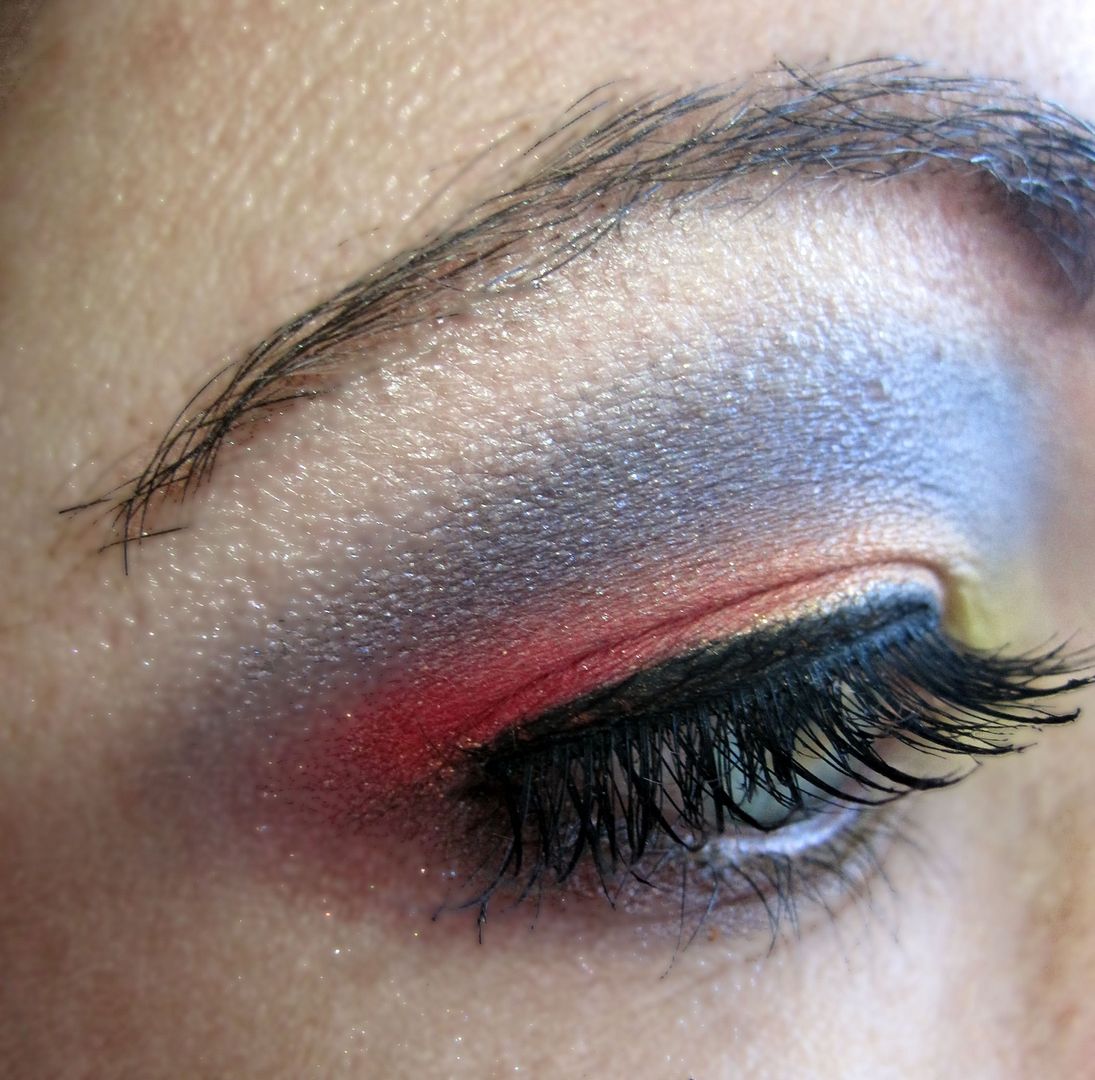 Eyes:
- UDPP
- NYX Jumbo Eye Liner in Milk
- Coastal Scents 88 Palette (yellow and dark orange/red)
- Make Up For Ever Pure pigment in No 6 (red)
- Sweet Dangerous Beautiful - Santa's Mistress
- Kat Von D Metal Orchestra, Thrasher & Techno & First Class
- Smashbox Jet Set Liner in Black

Please let me know if there's any colour/combo you want me to try or have any questions!