I wasn't feeling the girly Valentine's Day makeup. So I went for something a little dark. I'm not 100% sure if I like it. I did at first, but as the day went on, I don't know. Maybe it's because the tiredness got to me later in the day and I didn't have makeup to hid the tiredness? Who knows.
What do you think?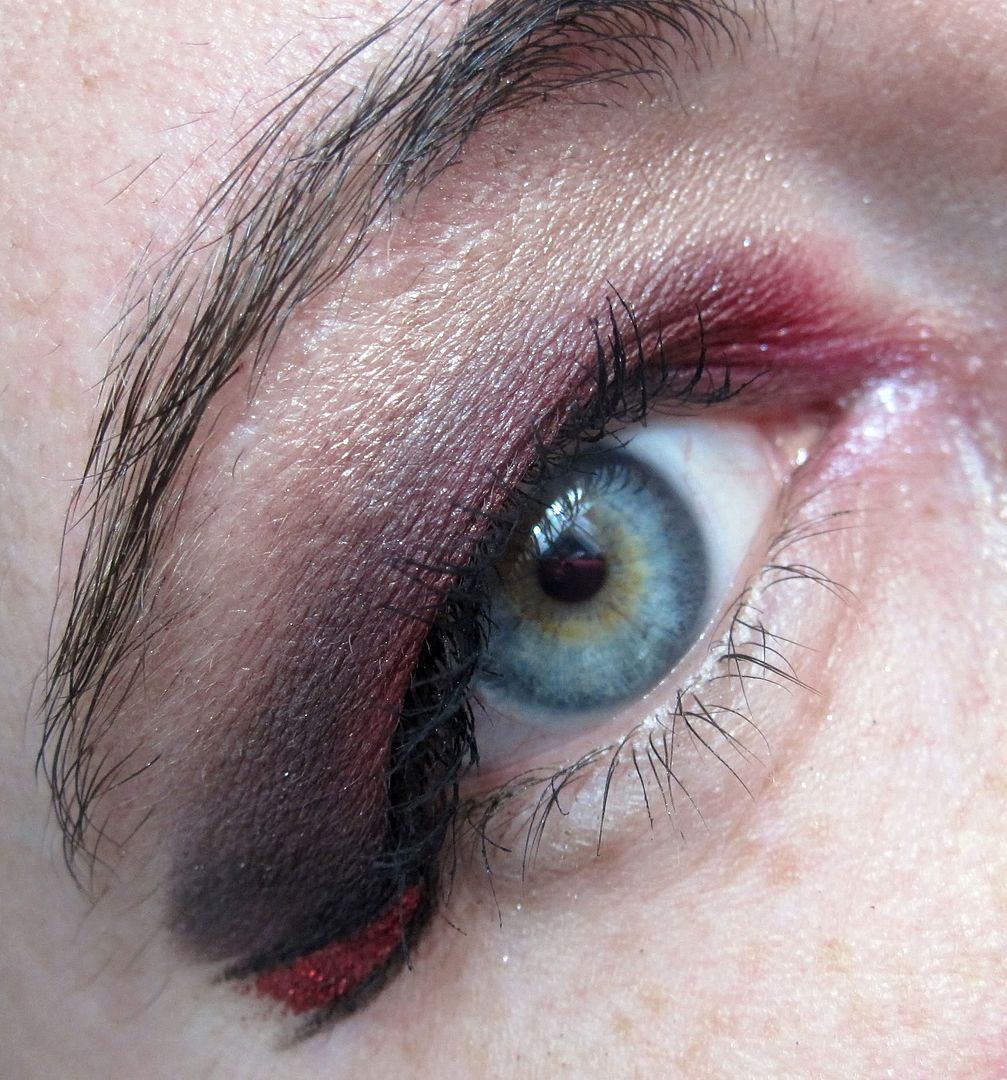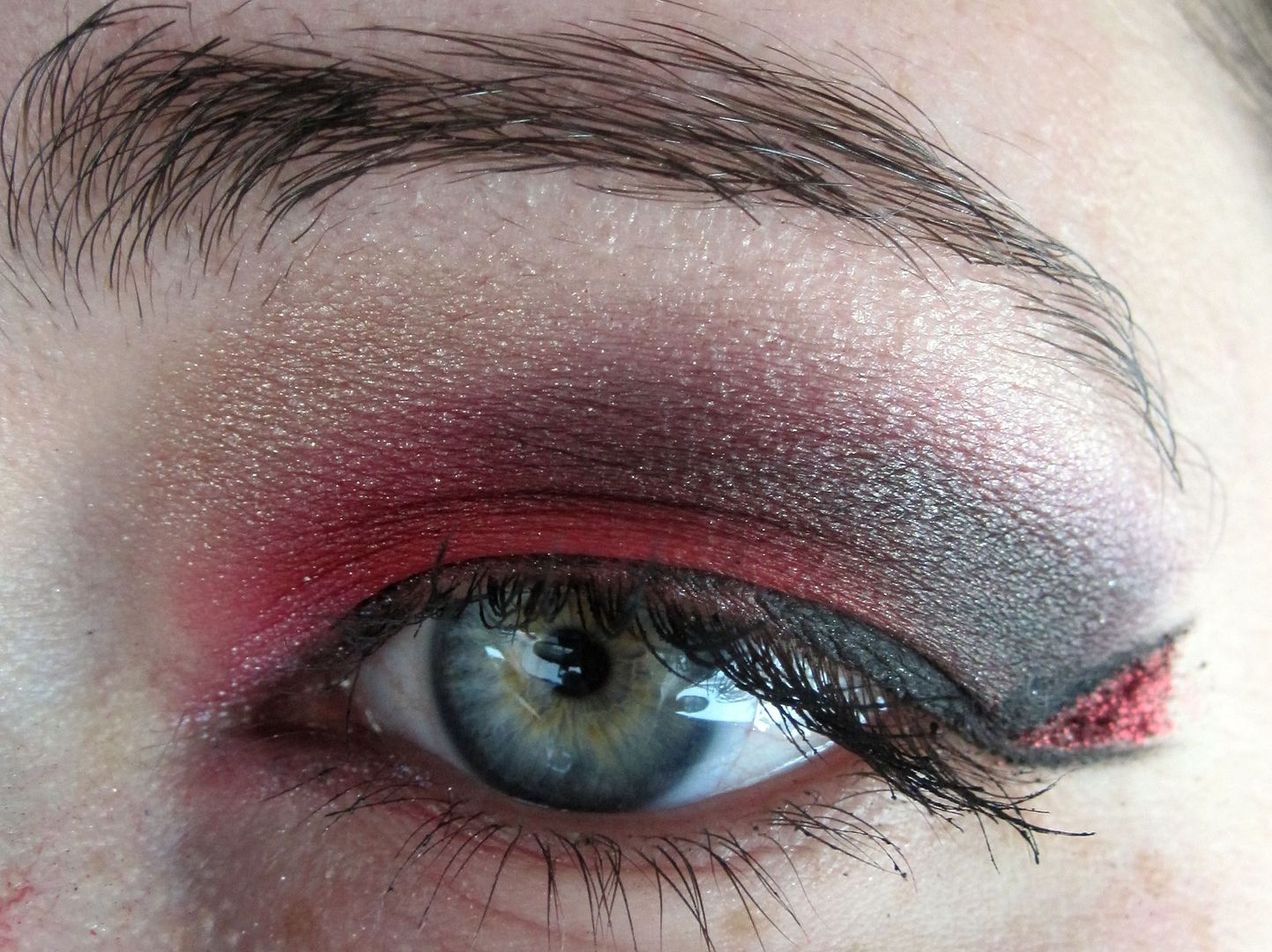 - UDPP
- Make Up For Ever Pure Pigment in No. 6
- Kat Von D eyeshadow in Lucifer
- Smashbox Jet Set Waterproof eyeliner in Midnight Black
- Lit Cosmetics glitter in Kiss (size 2)
- Make Up For Ever Smoky Lash mascara in black.