My friend asked me to try to replicate a sample colour she got from Mary Kay: Sweet Plum.
So while I leave it up to her if she thinks I did a great job at it or not, I leave you with a few pics I took using my colour. Both colours were made by me, however the lighter one (all over the lid) is the one that's meant as the dupe.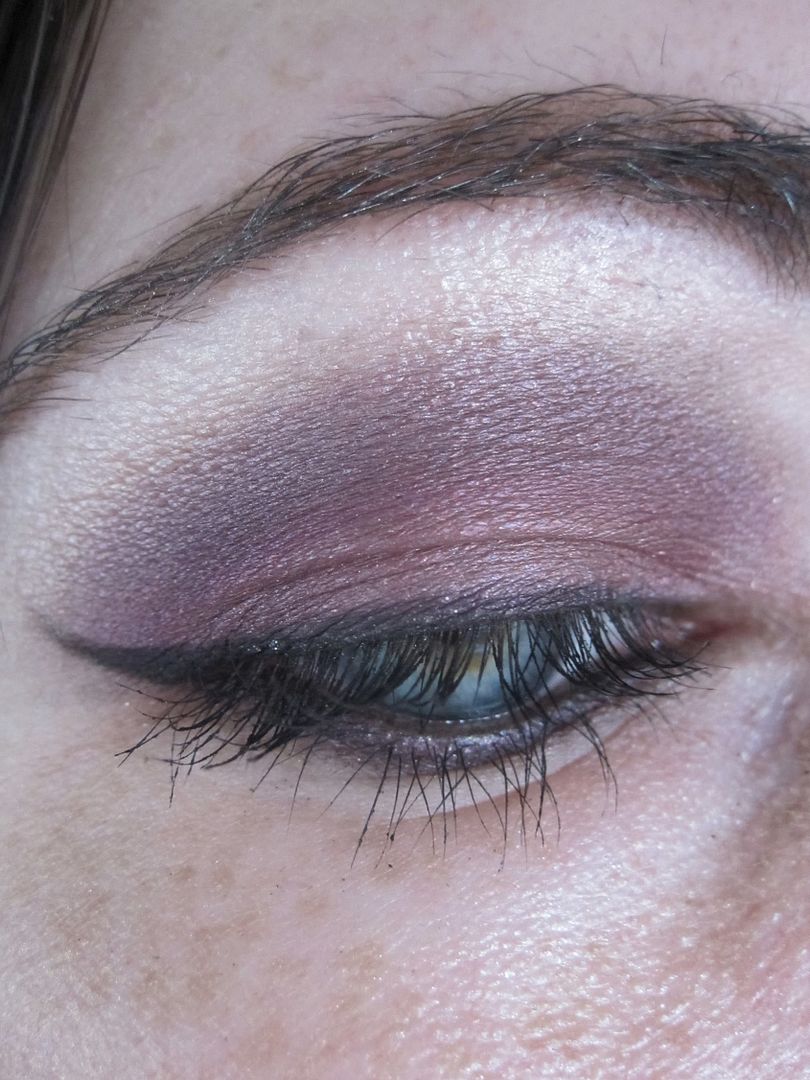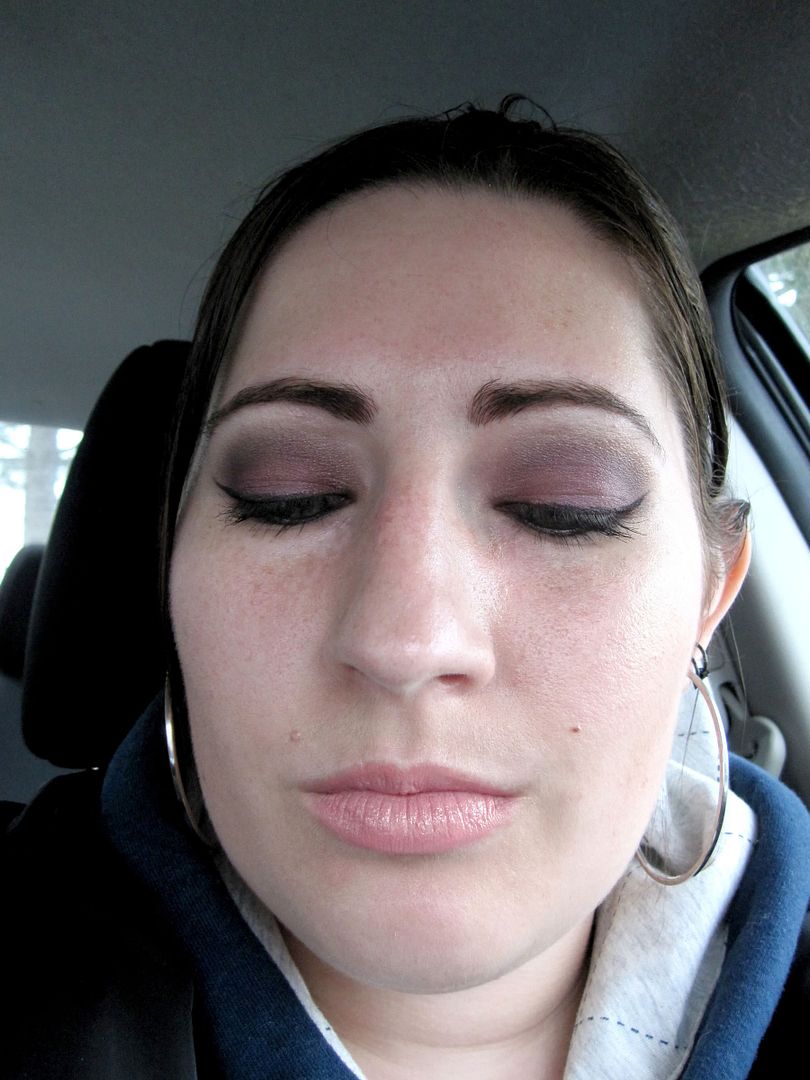 completely un-edited. Just shows what the camera
sometimes does with an illuminating foundation.
Used over Urban Decay Potion Primer