For a long time I didn't care about wearing makeup. I think a big part of that was the fact that it would always crease and look aweful afterwards. It's like showing the world that you have oily lids!
I remember reading online, trying to figure out what I can do. Some people said to put powder on your lids, but that didn't work. Then I learned about primers. Most commonly was this "UDPP". What was that and where could I get some? Then I learned it was at Sephora. The nearest one was at least 4 hours away and I didn't order online at the time. So what's a girl to do? Well I tried several brands - Lise Watier, MAC & Benefit to name a few - didn't work. I finally bought the infamous UDPP and I was hooked!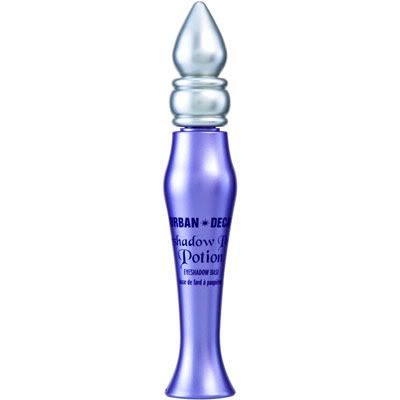 Urban Decay Potion Primer (UDPP) in Original
Per Sephora's website :
"What it is:
An eye shadow primer that preps, brightens, and provides all-day wear.
What it does:
These bestselling primer potions glide effortlessly onto the skin providing the ultimate eye prep for smoother, more vibrant shadow and all-day, creaseless wear. The original, award-winning formula disappears completely when applied—ideal for the purist who wants a straightforward primer. Eden, Greed, and Sin work triple-duty as primers, highlighters, or eye shadows. If you want to avoid shimmer, Eden provides a matte, nude wash of color. Greed and Sin both feature a sensual shimmer that makes eyes pop. Formulated in an array of textures, the shades in this line truly offer something for everyone."
So, how great is this transformation you ask? Well, I put myself through a lil' awkwardness so you can see the difference it made. The first picture was taken with natural lighting, the other two were my wonderful office lighting/indoor lighting - so you can see how indoor lighting doesn't photograph as well.